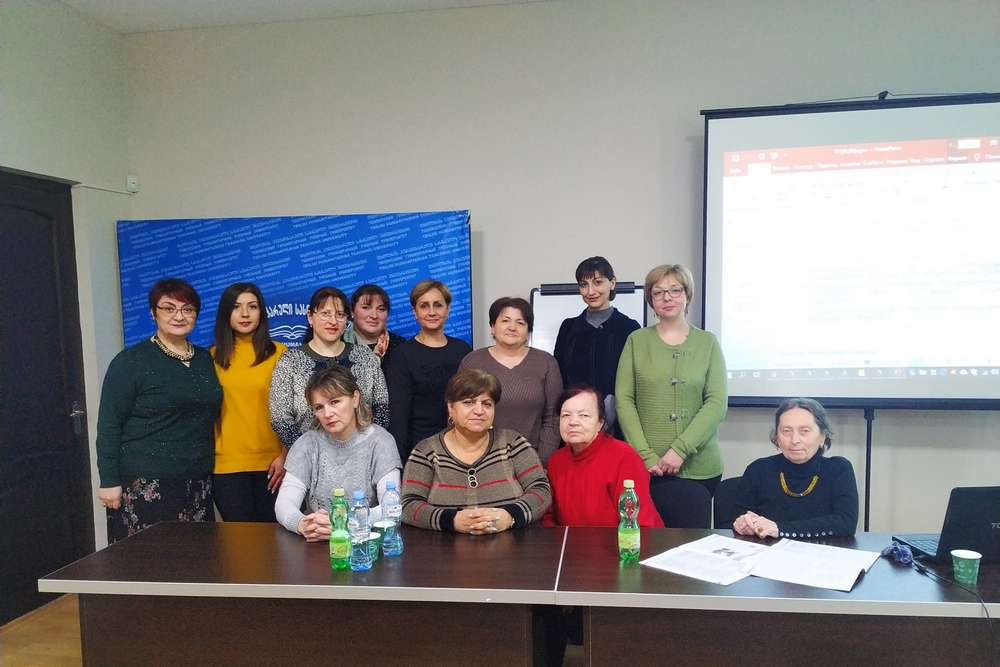 19.12.2019
On December 14, 2019, the Faculty of Humanities and Intellectual School organized a training seminar on new methods of inclusive teaching and learning. The training seminar was led by the Dean of the Faculty, Prof. Dr. Irma Barbakadze and the Head of Psychology Program, Prof. Dr. Rusudan Esebua. The group of invited guests was led by Ms. Inga Guzitashvili, Deputy Director of Intellect Plus School. The training was attended by students of the faculty psychology program who actively participated in organizing and playing the practical part of the training.
Available Only In Georgian!
Detail
The Union of Legal Scholars and its publisher, the international scientific journal Law Herald, invite legal scholars and researchers, as...
Detail
Results of open competition announced for vacant academic position by "Tbilisi Humanitarian Teaching University" LLC:
Detail