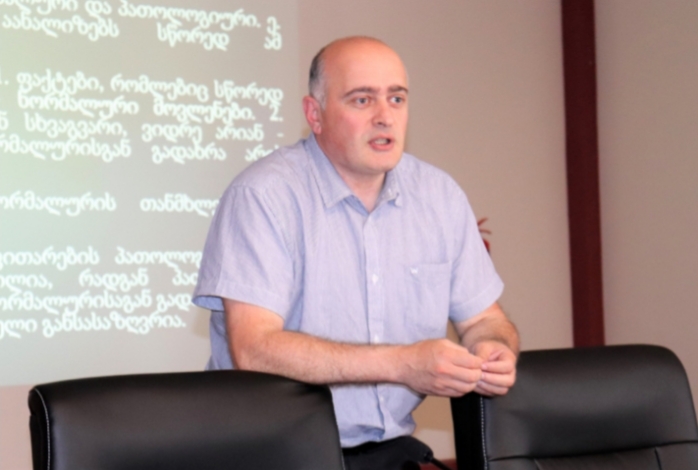 07.05.2020
Online Public Lecture on "Crime as a Normal, Necessary and Useful Phenomena" (based on works of Emile Durkheim, the French Sociologist and Philosopher). Public Lecture shall be delivered by David Tsulaia, Georgian Jurist and Criminologist. The lecture is designed for LLB and LLM student of Law Faculty.
Attendance is free.
A public lecture will be held using the Zoom platform.
To attend the public lecture, visit the link:
On April 27-29, the International Student Online Conference 2021 Health and Well-being of the Society Present Challenges and Vision for th...
Detail
Tbilisi Humanitarian University, a partner organization of the Law Scientists, will hold an online international discussion on "Urgen...
Detail
We would like to inform you that the Civic Education Center and the Faculty...
Detail