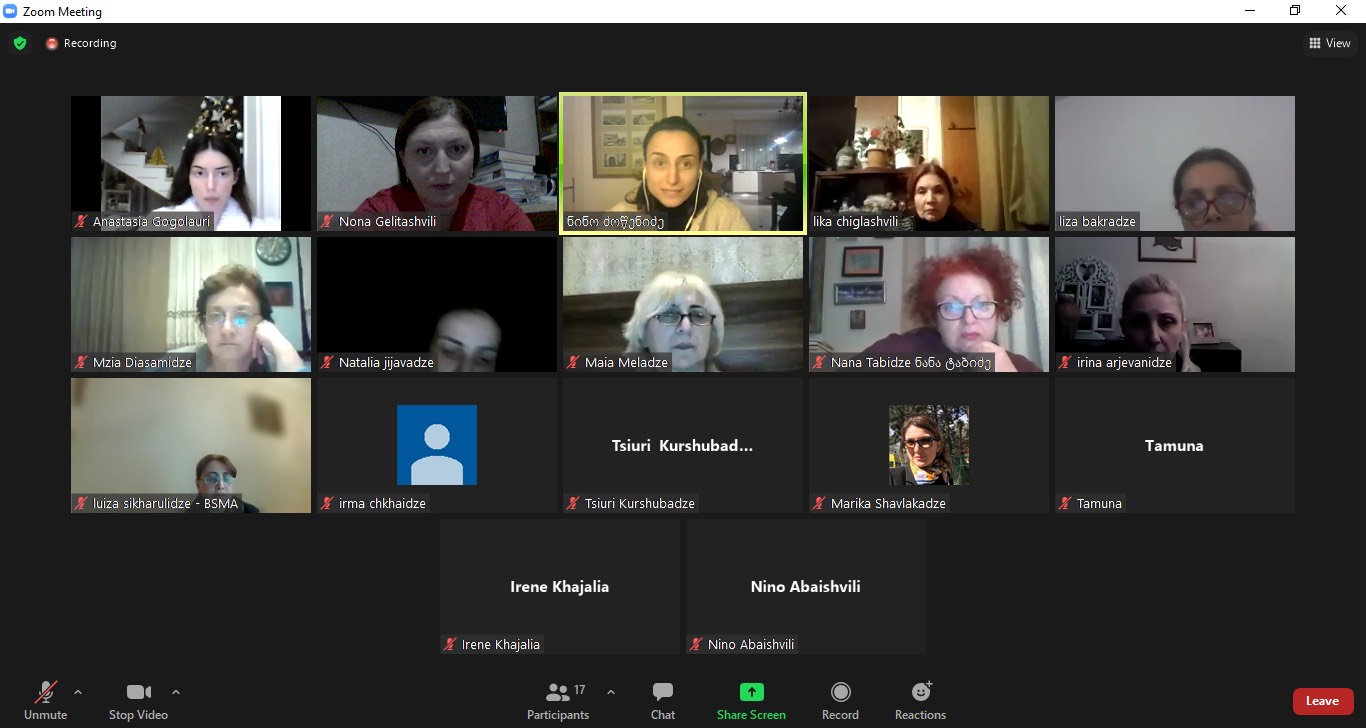 27.01.2022
On January 21-22, 2022, the academic staff of Tbilisi Humanitarian University - Ilona Sakvarelidze, Nino Abaishvili, Marine Shavlakadze, Maia Meladze, Nona Gelitashvili, Lia Chighlashvili and Irine Arjevanidze participated in the Innovative Education Center for two days.
Training Topic - Grant Application Writing - Strategy and Techniques ".
Participants were given certificates of completion of the training.
On June 12, at 18.00, organized by the Faculty of Economics, Business and Management,...
Detail
On February 8, 2023, the very...
Detail
Memorandum of Cooperation was signed between THU and Tourism and Management Academy.
Detail