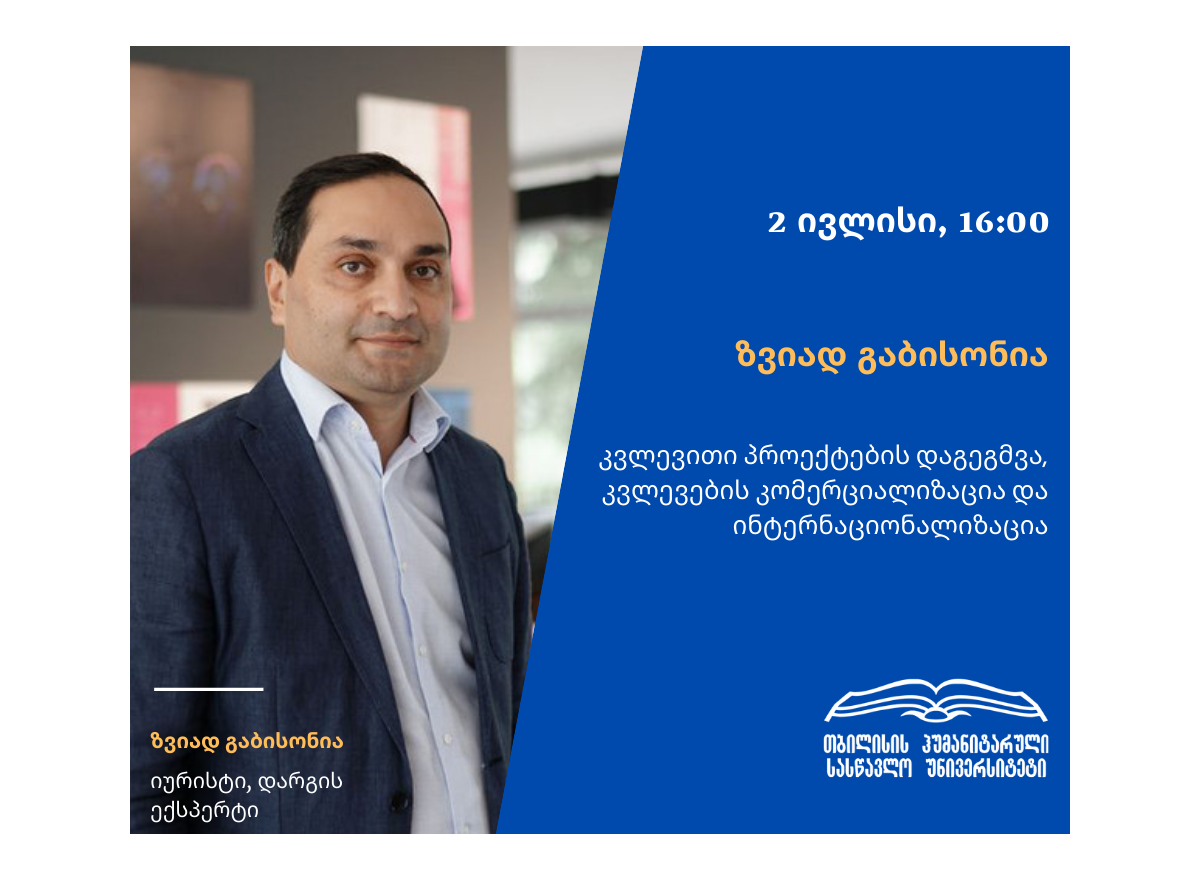 30.06.2021

On July 2, 2021, at 16:00, a seminar on research project planning, commercialization of research and internationalization will be held at Tbilisi Humanitarian University.

The meeting will be chaired by Zviad Gabisonia, Doctor of Law, Professor.

The issues discussed at the meeting will help the academic staff to perceive and analyze news, opportunities or challenges in the field of research.

The seminar will be held in a hybrid format: on-site attendance (Tbilisi, Beri Gabriel Salosi Avenue N31), as well as through the Zoom platform.
Results of open competit...
Detail
Nino Ormotsadze, Professor of the Dental Program, was financed with 1000 GEL for the publication of the Ru...
Detail